The birth and care of birthstones
By Lauriane Lognay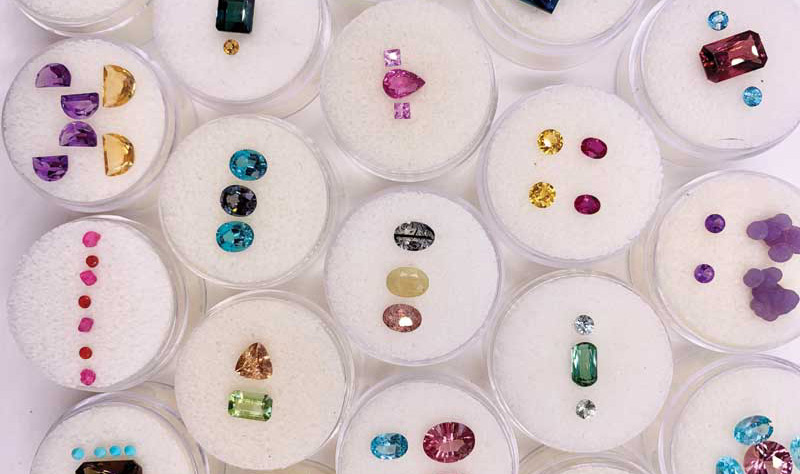 As years go by and generations progress, jewellery is sure to stay constant in our hearts. Further, while styles might evolve and trends may shift over time, colour remains an everlasting embellishment, adorning the precious valuables we hold so dear.
Likewise, coloured gemstones undergo continual change as jewellery techniques grow bolder and more intricate. Indeed, with the help of modern technology, we are seeing crafting methods unlike any seen before. Despite these advances, however, the overarching goal of a jeweller remains untouched: to create pieces invoking inspiration and sentimentality.
Assisting a jeweller's aim to produce lasting jewellery is the collective embrace of longstanding traditional wear, such as signet rings, bridal and engagement jewellery, bespoke pieces, and more. Thus, while customs and trends may change over time, these treasures endure.
Among these traditions are birthstones assigned to each month of the year. These gemstones are largely considered a physical representation of a person's period of birth, be it for the month, a specific day of the week, or for a zodiac sign (the latter two are less common than the month of birth). These stones, ranging in hues, are typically worn in jewellery and can hold special significance to those who wear them.
To read the rest of the article, please follow the link here : The birth and care of birthstones – Jewellery Business